» April 2015
S
M
T
W
T
F
S

29

30

31

1

2

3

4

5

6

7

8

9

10

11

12

13

14

15

16

17

18

19

20

21

22

23

24

25

26

27

28

29

30

1

2
» Capas National Shrine
Mar 31, 2015 - 12:09 AM - by gat3keeper
There's a lot of places to visit in Tarlac. Fortunately, most of them are just few kilometers away from my wife's home.
This morning, I tried biking to Capas National Shrine. Allow me to share some snap shots that I took with my mobile phone.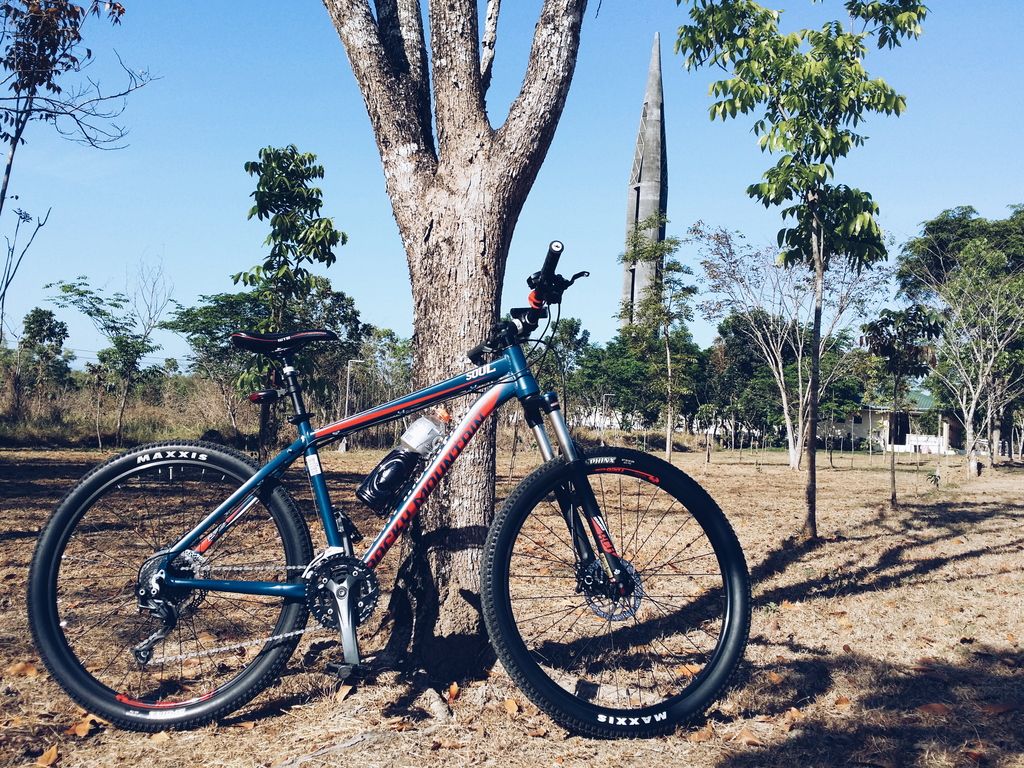 ...
[Read More]
117 Views
» OGIO Announces the X-TRAIN 2 Pack
Mar 26, 2015 - 7:10 AM - by Webot
Love bikes? REALLY love bikes? Love all the bits that make up the whole biking experience, from suspension set up to adventuring all over the world on two wheels? Then the TweedLove Geek Zone is for you.
Held in a marquee on Tweed Green, Peebles as part of the Enduro World Series Expo, the Geek Zone is a ticketed heaven for bike nerds, featuring talks and demos...
[Read More]
288 Views
» Epic "fail" En Route to Baguio
Mar 24, 2015 - 3:24 AM - by gat3keeper
last month, me and my officemates decided to buy a Mountain Bike for fitness reasons.
1st Ride = Heroes trail
2nd ride = Baguio , what the hell ? haha
Allow me to share some photos of our EPIC "fail" ride.
March 22 2015
10:00 pm - left Sison, Pangasinan
11:00 pm - started the ascent
...
[Read More]
457 Views
» Bollé Introduces the Diamondback Sunglasses
Mar 20, 2015 - 5:41 AM - by Webot
Alpinestars have a long history in mountain biking and have been pushing out some amazing dirt jump and moto gear for over 10 years. More recently they have been working with professional athlete Anneke Beerten to create some high performance womens clothing lines. Their Stella trail and enduro line is constructed to withstand the toughest, longest and fastest trails in
...
[Read More]
241 Views
» OneUp Components 42T Sprocket, Narrow Wide Chainrings and RADr Cage Review
Mar 19, 2015 - 5:30 AM - by Webot
Cape Town/Oak Valley – During the night the wind pounded against the tents of the riders and the crew at the Absa Cape Epic in Oak Valley. The second stage dawned, seeing the riders battle strong winds for the 92-kilometre stage. With ominous clouds shrouding the Groenlandberg, Christoph Sauser and Jaroslav Kulhavy (Investec Songo Specialized)
...
[Read More]
320 Views
» Online Users: 207
40 members and 167 guests
agnotheist, Aromlien, backroger, BikePot, bikerjay, BossCriss, cadet411, carlos09, denniscvasquez, elco, faraday, felixpinoy, Fredjian, gat3keeper, jabron, janerts, jeanlara, jomarmtg, jrhilado, Jun51, Kajikojinshu, kevin3798, kinetic, kuplet, legolas21, loverlionus, milanvr, ngob, palaboyNGkhobar, paoie, parrallax, pdbiker2000, rgv46, rmbaltazar888, snapy, tyrande101, valeschumi, walanjoe, Xplicit, Zerogravity
Most users ever online was 1,724, 02-17-2009 at 11:31 AM.
» Stats
Members: 34,434
Threads: 36,723
Posts: 521,847

Welcome to our newest member, gmt2